Citas Classic Spark, aka Sparky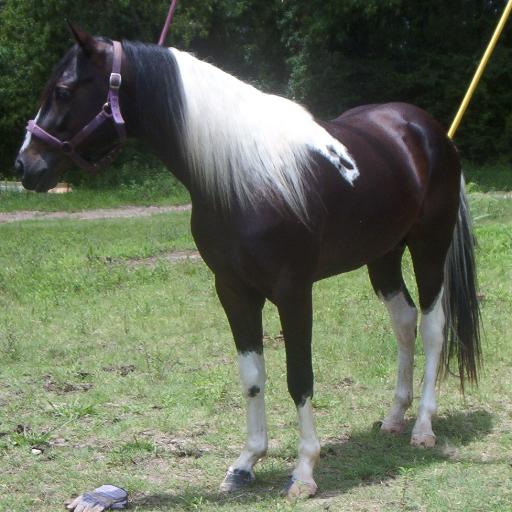 Sparky is a stunning black and white tobiano APHA stallion that is homozygous for the Toby gene. This means he will never throw a solid foal regardless of the mare. He is a grandson of Shots Flying Spark and out of an grand daughter of Leo San Cita. He is truely bred to rope and rein. Sparky had a very good first season and we are looking forward to his first foal crop in 2005!!!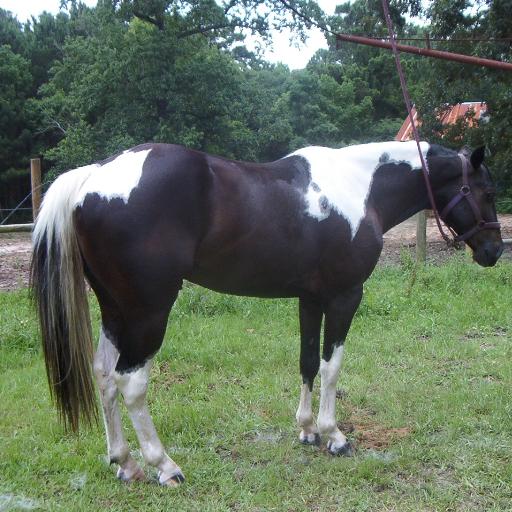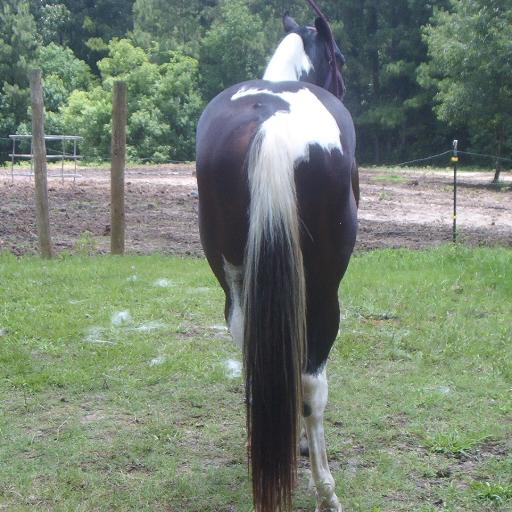 Sparky was recently purchased by Sue Damerell, Yvonne Wright, Trudy Forester, and Gillian of the Uk. He is now standing at stud in France where he will be  start his reining career.